ProVision Helps Subcontractors
Streamline Bid Document Review
Transform static project files into dynamic, interactive documents that enhance scope review and bid prep
Signup is free and takes less than a minute to create an account
💳 NO CREDIT CARD REQUIRED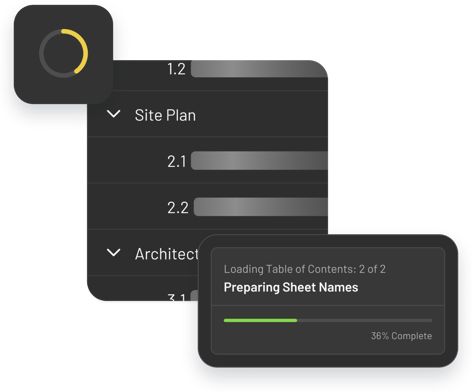 Transform your static files into an interactive document
Automatically label sheet numbers and sections

Quickly navigate through complex files

Identify key details for bid prep and assessment

Organize your pages and auto generate an Index
---
Don't waste time scrolling through documents - let our platform do the work for you. Look less. See more.

No Credit Card Required!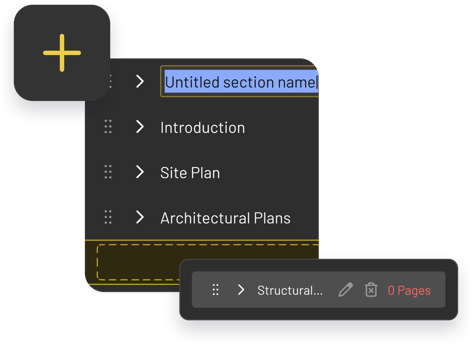 Customized Table of Contents
Tailor your table of contents to match your project needs.
Customize the structure of your document by rearranging sheets
Creating new sections or edit existing titles.
Navigate to specific sections in your project files with ease. No need for endless scrolling!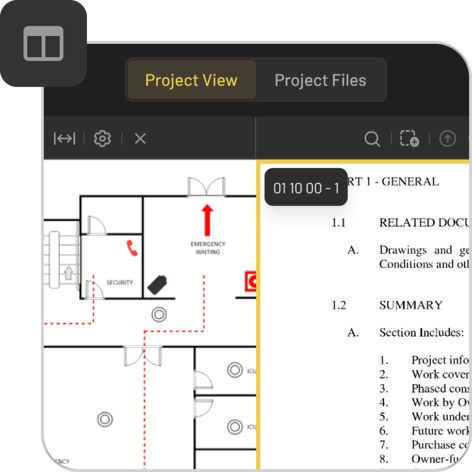 Compare and contrast with split screen
View multiple pages or sections side by side. Whether you need to compare different diagrams, cross-reference specs, or review documents in detail, our split-screen functionality empowers you to work seamlessly:
Compare different sections

View plans and your spec book side by side

Reference detailed and high-level diagrams in unison

Cross check for discrepancies
---
Say goodbye to constant tab switching and scrolling. Look less. See more.
Signup is free and takes less than a minute!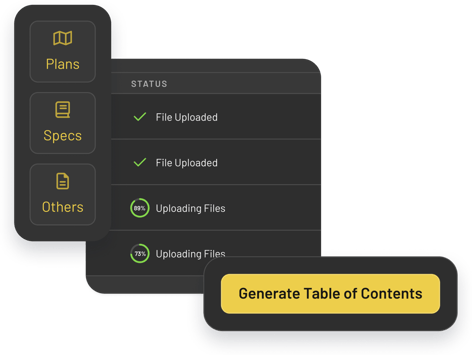 Zero Training Required
Our intuitive interfaces eliminates the need for extensive training. Start using our tool immediately without any prior experience.

Our platform is tailor-made for sub-contractors and fits into your process. No complex setup. No enterprise bloat. Just upload your bid documents and go!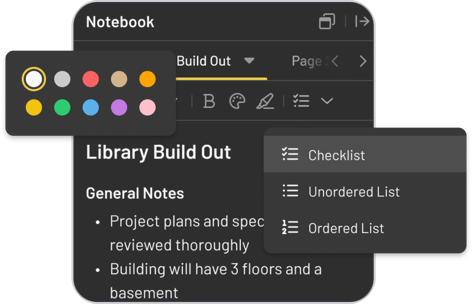 Seamless Note Taking
Keep all your project-related notes organized and easily accessible with our integrated notebook feature.

No more switching between applications or juggling multiple notebooks.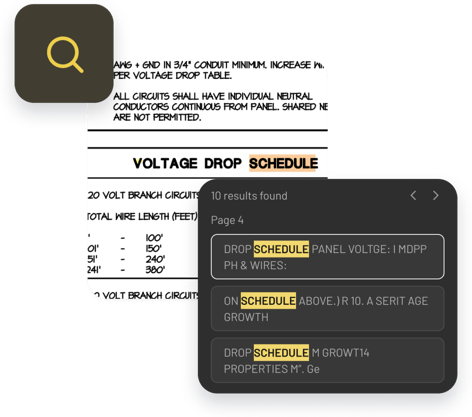 Find specific information within your project documents instantly
No more endless scrolling or manual keyword searches. With our enhanced search capabilities, you can quickly locate critical details, such as:
Materials

Specific project requirements

Terms and definitions
---
Spend less time searching and more time focusing on what matters most.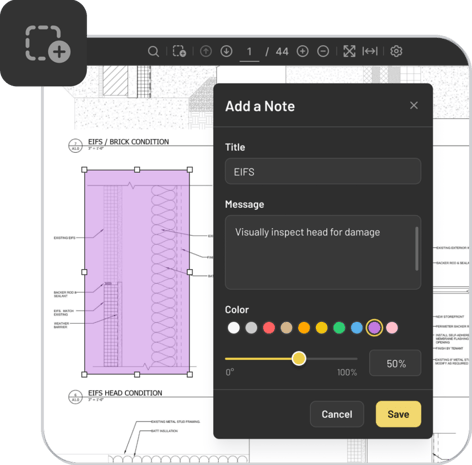 Dynamic Highlighting and Markup
Highlight and annotate important sections of your project documents directly within our platform.

Our interactive highlighting and markup tools allow you to:
Visually flag crucial information
Add comments
Identify discrepancies
---
Provision gives you all the tools you need to expedite the preparation process.
Be The First To Know
Sign up to receive updates on pricing and product availability.